Anthologies, Standalone Novels, and Short Stories
By Kat Richardson
Anthologies
Edited by Kat Richardson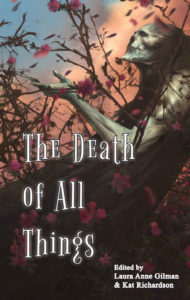 The Death of All Things
Co-Edited by Laura Anne Gilman and Kat Richardson. Zombies Need Brains LLC, September 2017.
Lie. Cheat. Bargain. Fight. Accept. Bribe. Conquer. Evade. No matter what humanity tries, Death always wins. Or does it?
Discover the answer in The Death of All Things, where twenty-two writers take their shot at the Grim Reaper with explorations of the mythical, fantastical, and futuristic bonds between life and death….
Standalone Novels
& Special Editions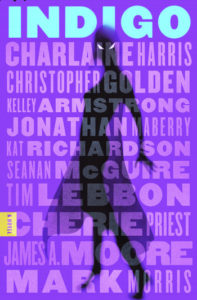 Indigo
A Mosaic Novel by Charlaine Harris, Christopher Golden, Kelley Armstrong, Jonathan Maberry, Kat Richardson, Seanan McGuire, Tim Lebbon, Cherie Priest, James A. Moore, and Mark Morris. St. Martin's Press, June 2017.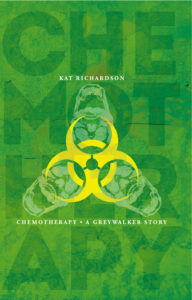 Chemotherapy
Limited Edition
Chapbook.
Revised and updated version of "Chemotherapy" produced in a limited printing of 100 copies for Bellingham Comic Con, March 2016, by Kat Richardson. Design and layout by Vladimir Verano.
Anthologies
Featuring stories by Kat Richardson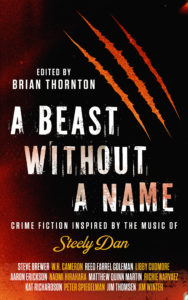 A Beast Without a Name:
Crime Fiction inspired by the music of Steely Dan.
Edited by Brian Thornton. Down and Out Books, October 2019
Includes "Kid Charlemagne" by Kat Richardson.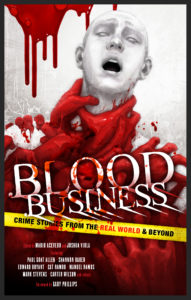 Blood Business:
Crime Stories From This World and Beyond.
Edited by Mario Acevedo and Joshua Viola. Hex Publishers November 2017.
Includes "Card Sharp" by Kat Richardson.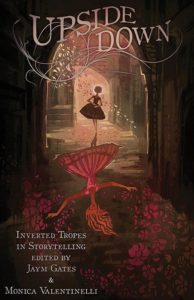 Upside Down:
Inverted Tropes in Storytelling
Edited by Jaym Gates and Monica Valentinelli. Apex Book Company, November 2016
Includes "Drafty as a Chainmail Bikini" by Kat Richardson.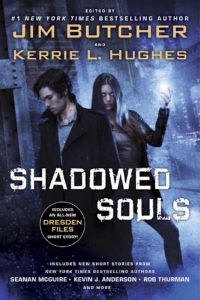 Shadowed Souls
Edited by Jim Butcher and Kerrie L. Hughes, Roc November 2016.
A dark and gritty "must-read anthology for UF fans"(RT Book Reviews) proves that nothing is as simple as black and white, light and dark, good and evil…
Includes "Peacock in Hell" by Kat Richardson.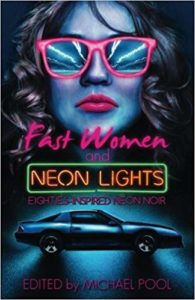 Fast Women and Neon Lights:
80's Inspired Noir
Edited by Michael Poole. Short Stack Books, November 2016.
A wild criminal romp inspired by eighties crime movies and television shows, as well as the wacky, over-the-top eighties style and aesthetic.
Includes "Valley Girl" by Kat Richardson.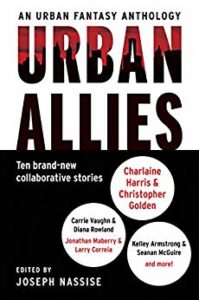 Urban Allies
Ten collaboarative stories from 20 masters of Urban Fantasy.
Edited by Joseph Nassise. Harper Collins, July 2016.
Includes "Spite House" by C. E. Murphy and Kat Richardson.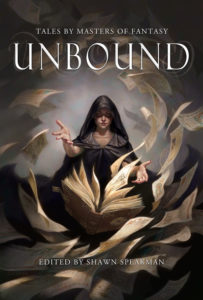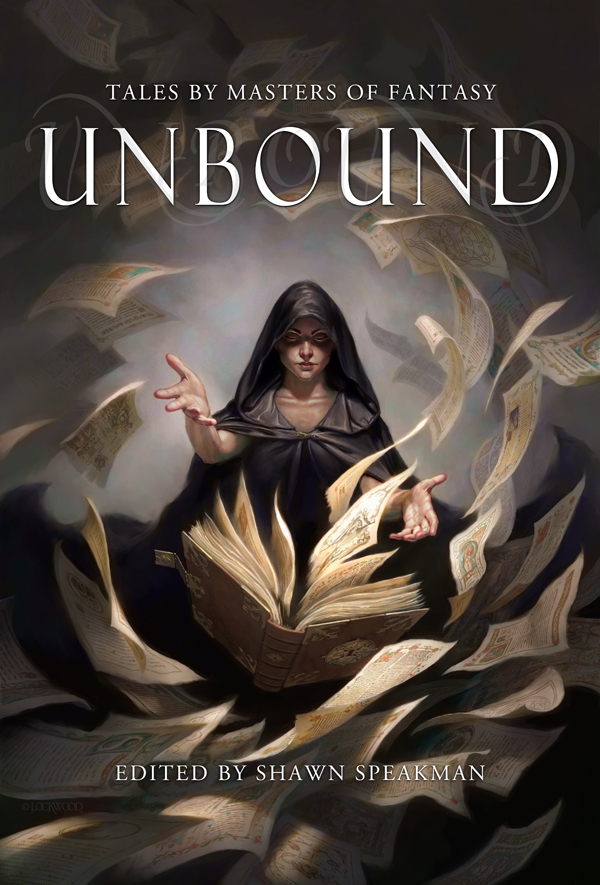 UnBound
Edited by Shawn Speakman. Grim Oak Press, December 2015.
Like Unfettered before it, the contributing writers of Unbound were allowed to submit the tales they wished fans of genre to read—without the constraints of a theme.
Includes "Heart's Desire" by Kat Richardson.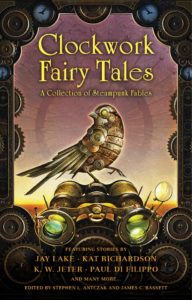 Clockwork Fairy Tales:
A Collection of Steampunk Fables
Timeless fairy tales combined with elements of steampunk wizardry.
Includes "The Hollow Hounds" by Kat Richardson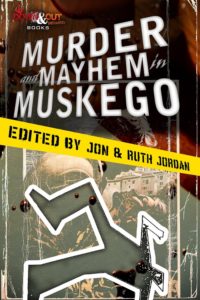 Murder and Mayhem in Muskego
2012 Muskego Public Library Anthology
Edited by Jon and Ruth Jordan. Down and Out Books, October 2012.
Includes original version of "Chemotheraphy" by Kat Richardson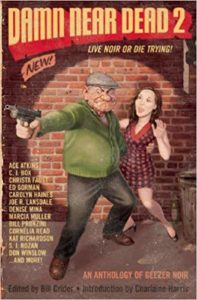 Damn Near Dead 2:
Live Noir or Die Trying
Edited by Bill Crider. Foreward by Charlaine Harris. Busted Flush Press, November 2010.
Senior citizens kick ass in this wildly original hard-boiled sequel to Busted Flush Press' first award-winning "geezer noir" anthology, Damn Near Dead.
Includes "Cutlass" by Kat Richardson.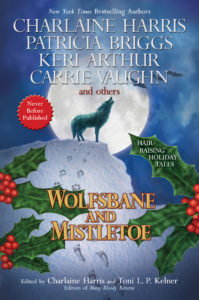 Wolfsbane and Mistletoe
Edited by Charlaine Harris and Toni L. P. Kelner. Ace Books, October 2008.
The holidays can bring out the beast in anyone—particularly lycanthropes….
Includes "The Werewolf Before Christmas" by Kat Richardson.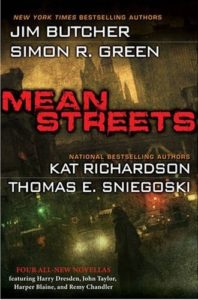 Mean Streets
Jim Butcher, Simon R. Green, Kat Richardson, Thomas E. Sniegoski. Roc Books, January 2009.
Four bestselling fantasy authors present a collection of novellas about dark nights, cruel cities, and paranormal P.I.s.
Includes "The Third Death of the Little Clay Dog" by Kat Richardson.
Short Stories
by Kat Richardson